My name's Al.
I'm no spring chicken, but a few years ago I woke up one day and decided I wanted to pick back up model railroading. Little did I know back then, that so many others my age also get the itch to do so.
But rather than make mistakes on the way, I thought I'd plan a lot more this time, rather than just rush in to things.
I figure if you can your layout right, the scenery will follow okay.
So I started pottering with the scenery, creating houses, shops, embankments, walls, engine sheds – all made from paper.
Over the years, I put together quite a collection which I hope you'll enjoy.
You just print them out, stick to card, and build 'em up.
Here's one of them: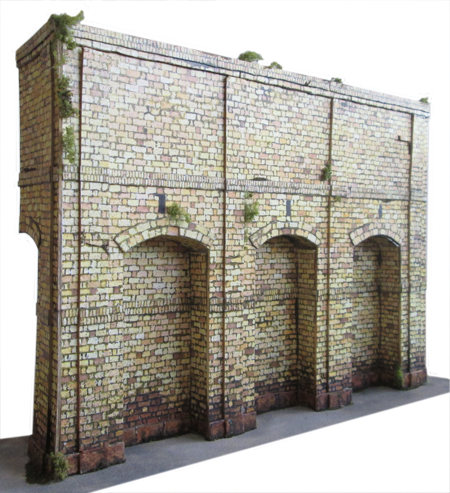 They are easy to make – even though there are no instructions. Half the fun is making them how you want to (it's very easy to scratch build with them, and create different shapes / effects).
What's more, they all come with a 60 day, no quibble, money back guarantee.
Hope you like the blog.
Please do email me any tips or how tos!
Thanks for stopping by!
Best
Al