Home page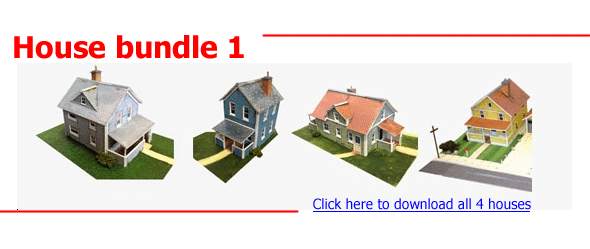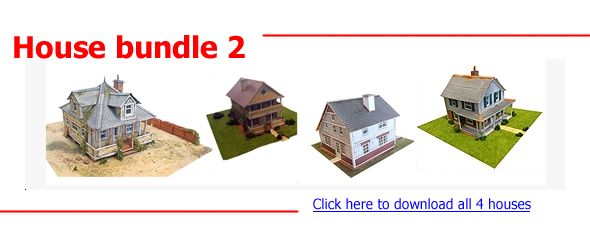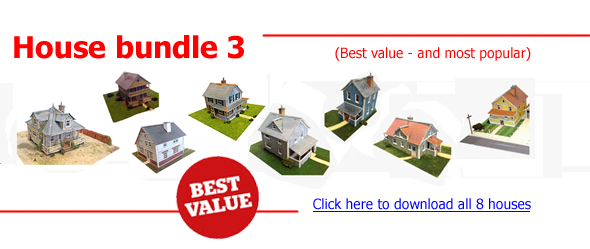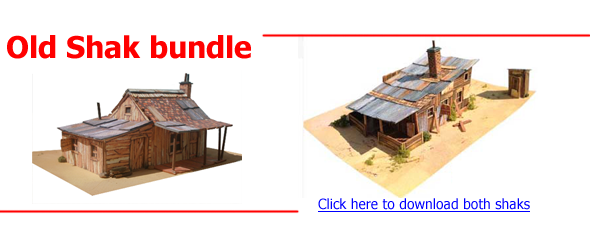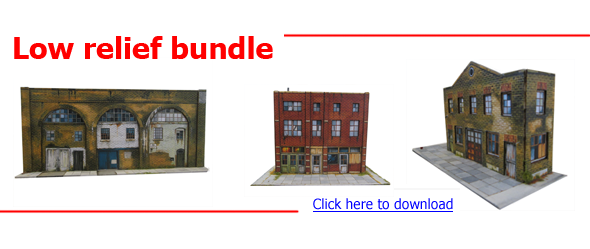 Or buy any of these as single items, Just click on them to see more:
Or perhaps you'd just like to buy a whole load for a silly low price? Because that's what you get with the below: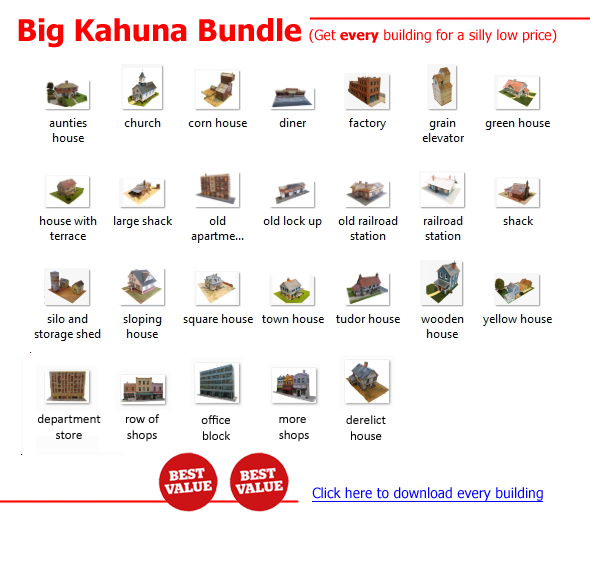 Every design fits on to standard printer paper.
The higher the quality (or 'dpi') the crisper the image will print.
There are no instructions - but they are really easy to put together. Anyone can do them!
All the designs can be resized to the scale you need:
If you are modelling in HO all these OO designs can easily be resized by reducing the print percentage.
OO scale is 100%
HO reduce the print to 87%
S enlarge the print to 118%
Z reduce the print to 67%
N reduce the print to 93%
---
© Copyright AL Ltd 2012 | 1 Emporer Way, Exeter Business Park, Exeter, EX1 3TN | Tel 01392 314722 | Company Registration 06331805 | VAT number 880 0206 54 |
Terms of service | Home