Tim, sent in this mail and pictures from the previous post:
"Wow….he did a good job of capturing the look of the desert…..and I live out here in the western desert, so I see it every day.
Just for fun, I attached some pics I took out here in the desert, near Nipton , California. You can see the freight off in the distance, as just a dark line. The tracks right there parallel the border of California and Nevada. I rode my motorcycle out to this very remote road crossing, and was rewarded for my wait with this train. I have a set of binoculars that are also a digital camera……just the thing for train chasing!!
Tim"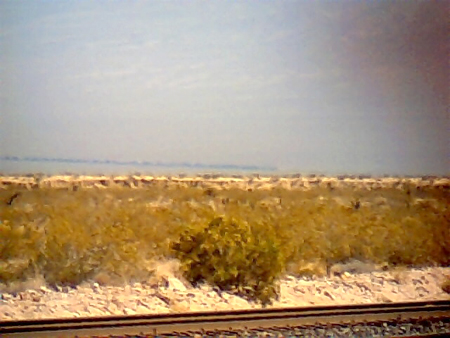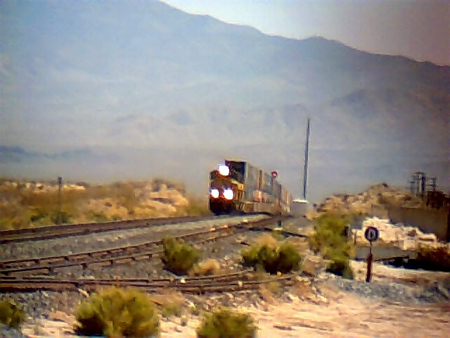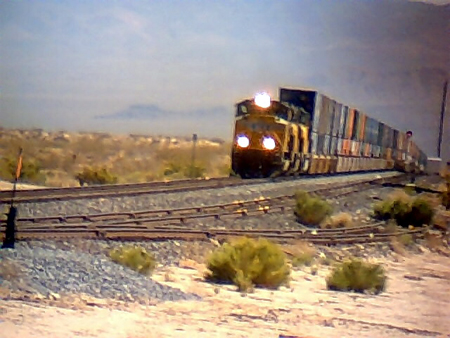 By the way, if you like these, there are lots of great pics on one of my favourite sites: www.modelrailwaylayoutsplans.com. It follow a newsletter type format.